The Apptimize iOS Code Block interface is a flexible, code-based to A/B test anything you can imagine. If you can code it, you can A/B test it. The behavior for each variant is pre-defined in your app's code. Code blocks require an explicitly named section of code for each variant and each experiment.
We'll walk through a code block experiment example of testing a new login user flow by adding a variant for a guest flow option. Our example app, Urban Attic, is a retail commerce app that lets user log in, browse catalog, and make purchases. In the original flow, the user logs in and enters in information about themselves to make browsing and purchasing experience personalized. In our experiment, we'll make a new variant that add a button on the login flow to sign in as guest, and then later in purchase flow asks user to login and personal information before paying. Let's get started!
Here is the original variant in the app: 1) login page, 2) account registration, 3) checkout from bag, 4) payment page.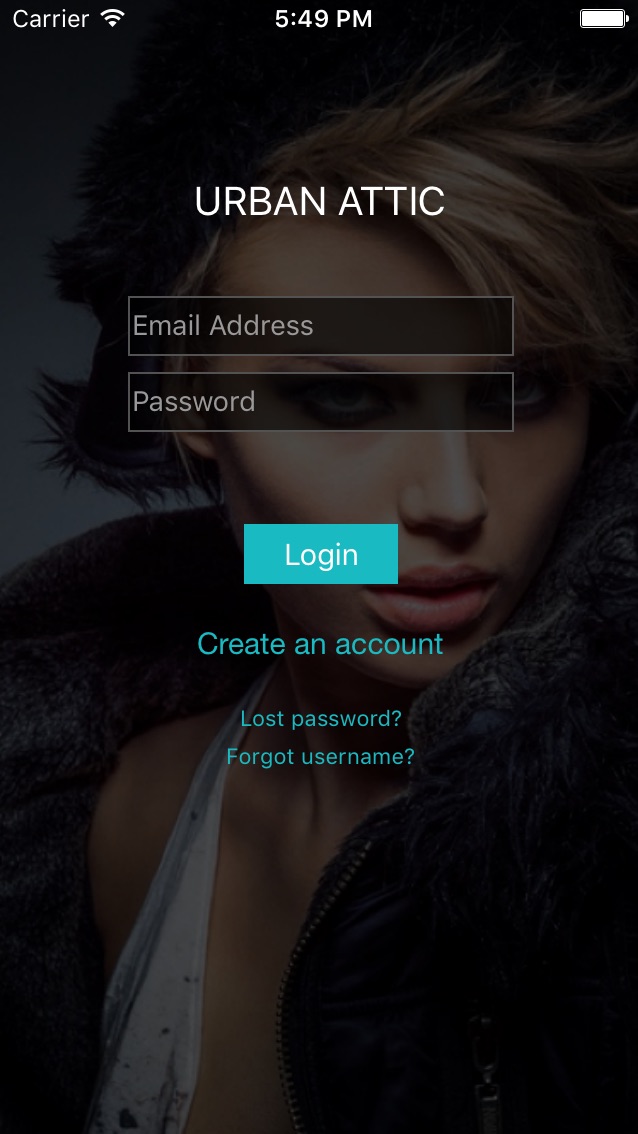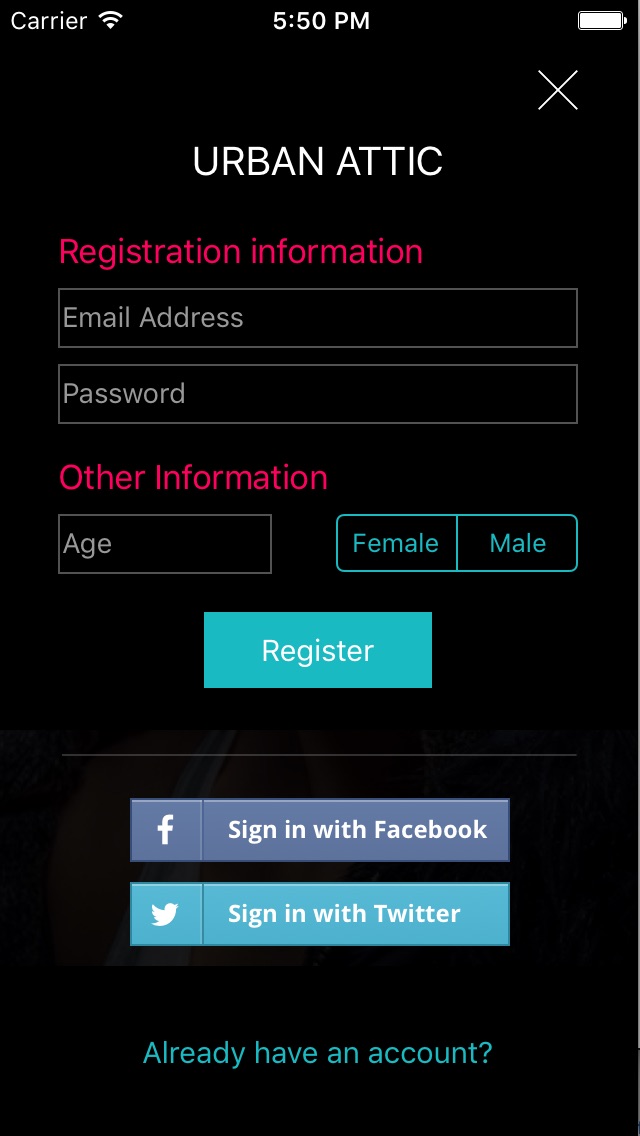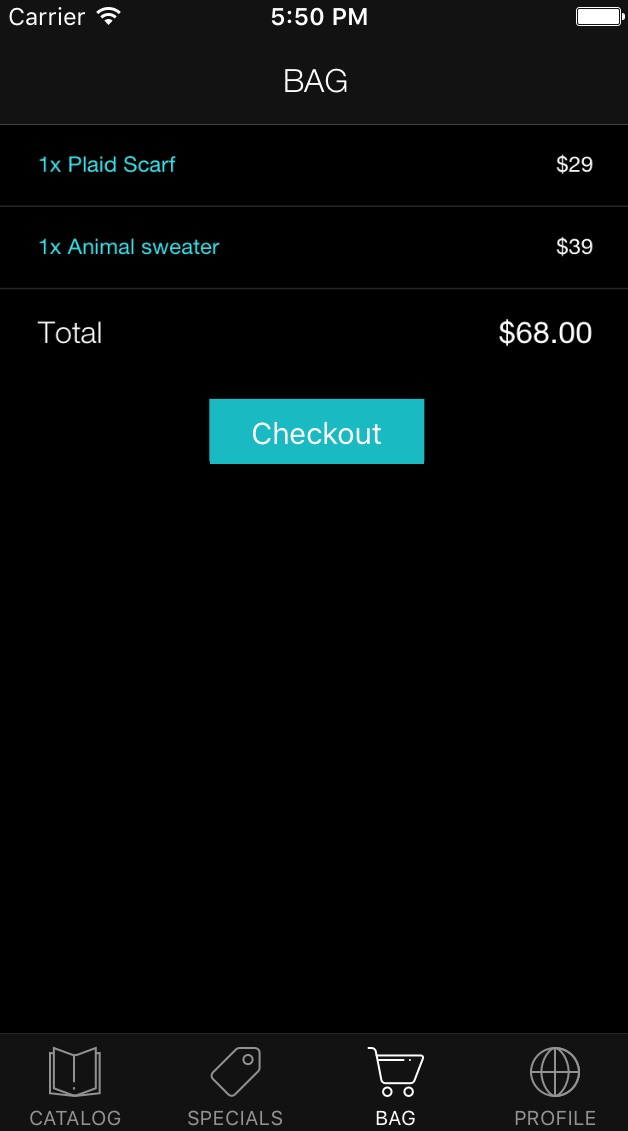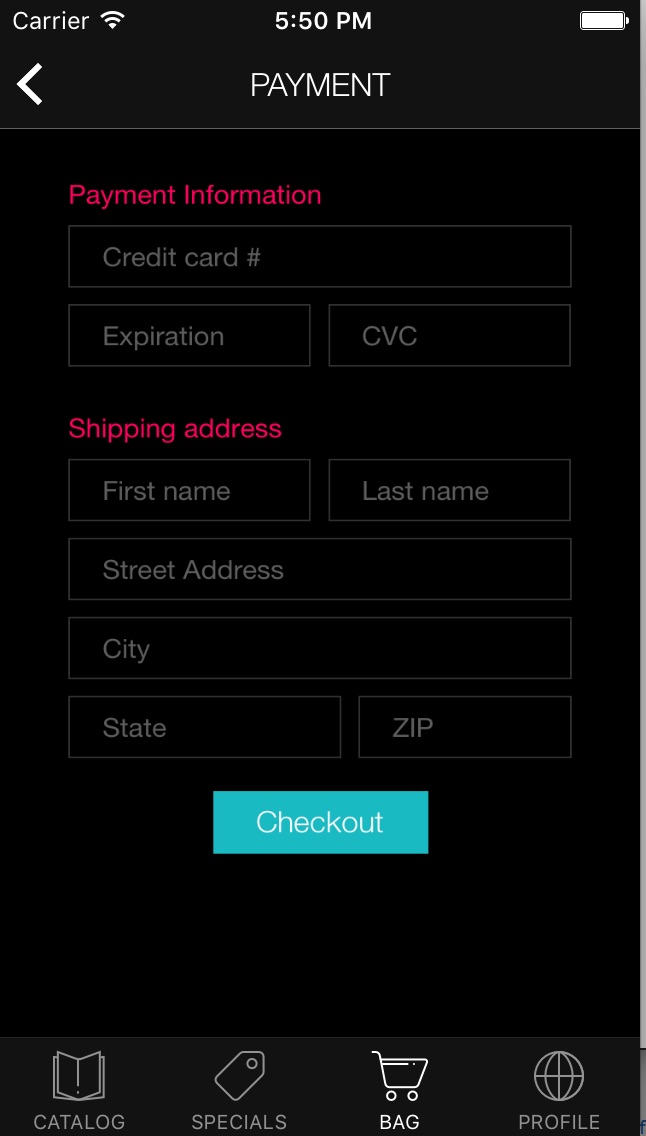 Here is the new variant "Added Guest Flow" that users allocated to variant will see: 1) login page with guest option, 2) checkout from bag, 3) account registration, 4) payment page.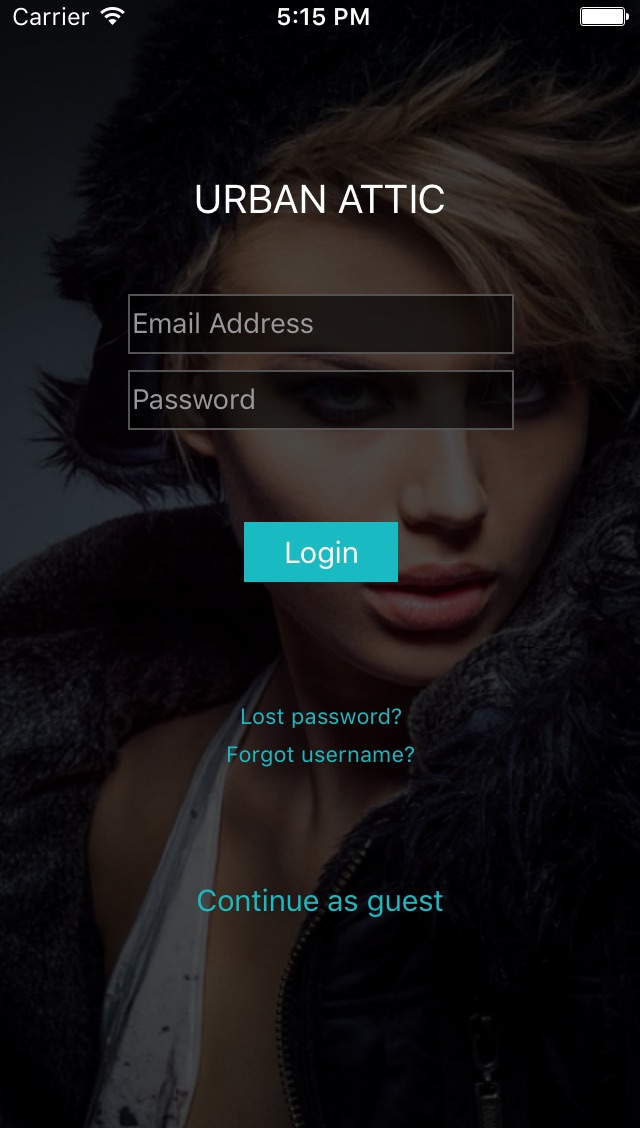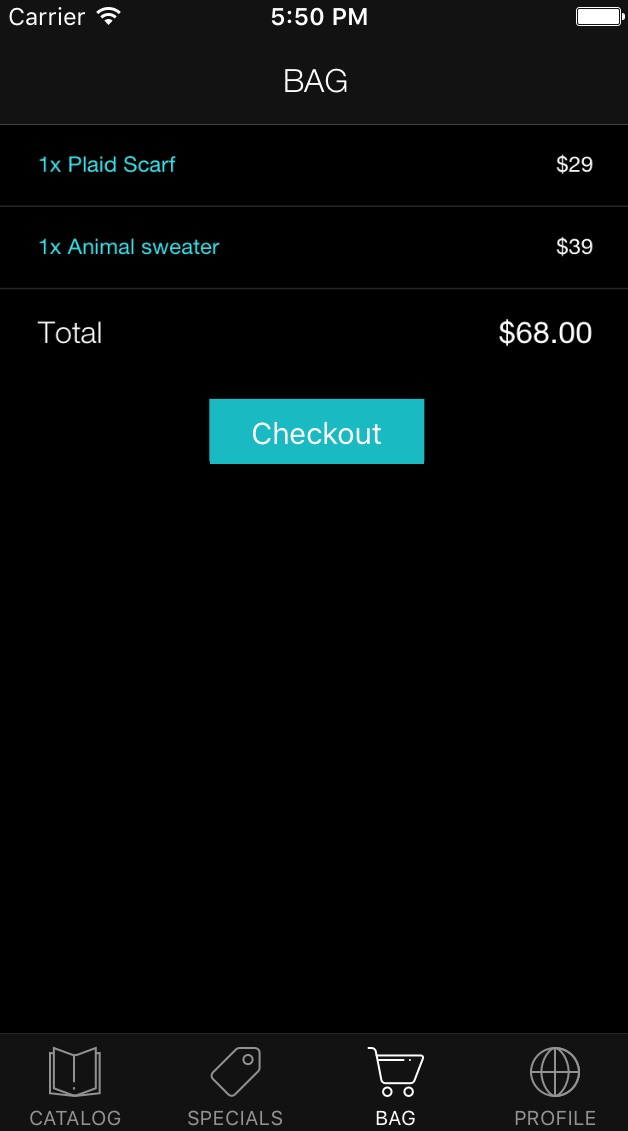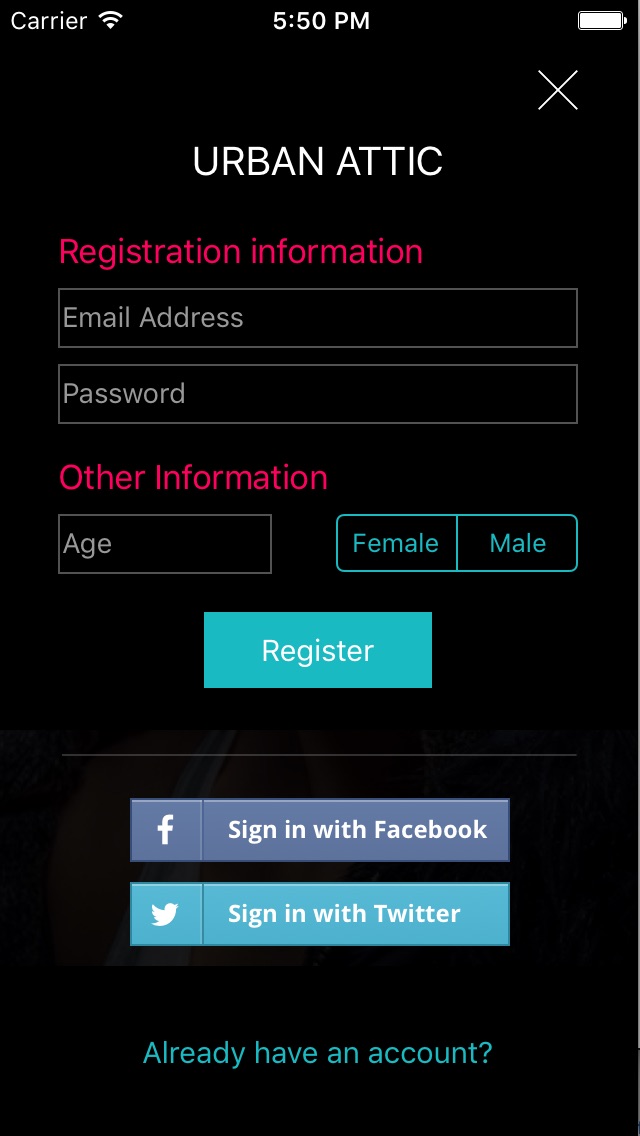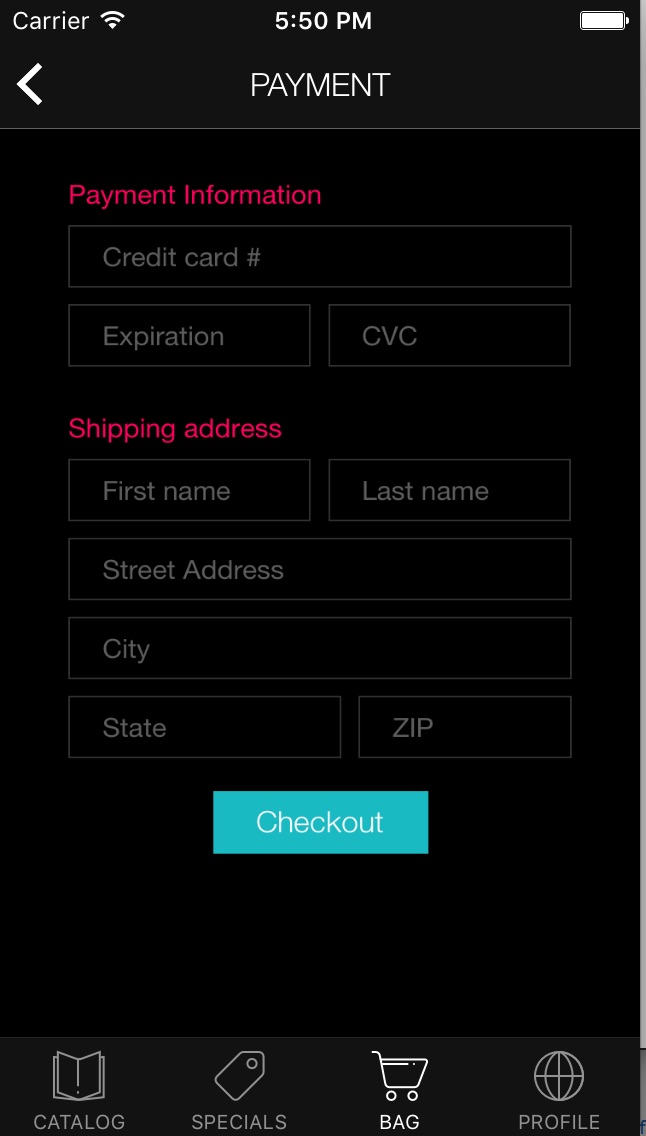 You can find more information about stopping the experiment, setting a winner and interpreting reading results in A/B Experiment Results.
You can also find documentation on our classes and methods in our CocoaDocs.