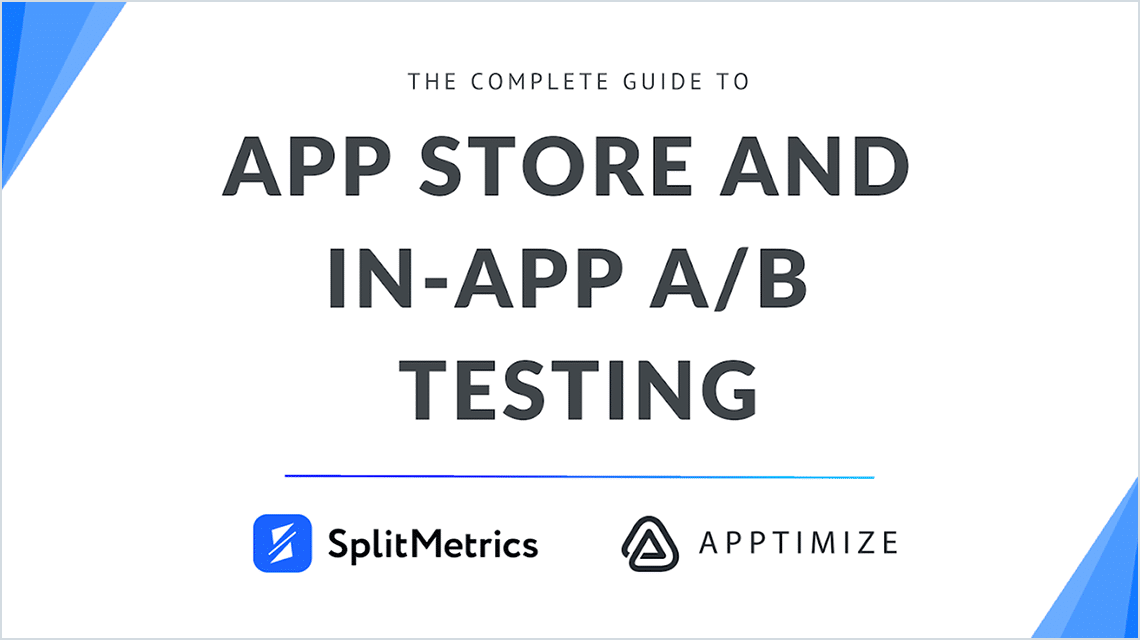 Grow your mobile business with best practices and proven tactics in A/B testing.
Data-driven insights derived from mobile A/B testing inform product teams on where double-down their efforts and where to pivot strategies. From user acquisition on major app stores to mobile engagement, A/B testing is a powerful tool that helps product managers constantly optimize and deliver amazing mobile experiences.
In fact, from working with companies that have run experiments on over 1 billion mobile devices, we have discovered that companies which iterate rapidly grow on average two times faster than their counterparts that don't. What if you could learn the best practices and tips around mobile A/B testing that could help you grow your mobile business?
That's why we teamed with up Splitmetrics to create a comprehensive guide to App Store and in-app A/B testing. The guide provides actionable insights and proven tactics, which will help you increase conversion on app stores and keep users engaged inside the mobile app via A/B testing. You'll learn to identify the right elements to test, get the complete roadmap of necessary actions, learn from case studies and much more.
Here's a preview of what you'll learn in  "Complete Guide to App Store and In-App A/B Testing":
Chapter 1: Deconstructing App-Store A/B Testing
Chapter 2: Workflow: A/B Testing Timeline
Chapter 3: Pages to Optimize in App Stores
Chapter 4: Most Influential Page Elements for A/B Testing
Chapter 5: In-App A/B Testing for Long-term Product Growth
Chapter 6: In-App Testing and Optimization Best Practices
Chapter 7: Building vs. Buying Your A/B Testing Solution
Chapter 8: Mobile Retention 101
Download the guide to learn how A/B testing can help you increase conversion rates on App Stores and keep app users engaged!