Accelerate your mobile growth
Improve user experience and retention through instant updates and actionable insights.
Hundreds of amazing companies with 1.2 billion installs and counting.

Apptimize let's you instantly change images, copy, calls to action, and more, all without needing to use valuable developer time or wait around on app store approvals.
Learn More →

Create A/B experiments to test whether that new layout, copy, color, or any other change is increasing or decreasing conversions across all users or just a specific segment.
Learn More →

With Apptimize you can stage feature rollouts and instantly rollback. Launch to only beta users, run a timed marketing promotion, segment to specific users, and more.
Learn More →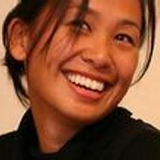 "We've been able to move faster, iterate faster, and take a few more risks"
Audrey Tsang, Director of Product