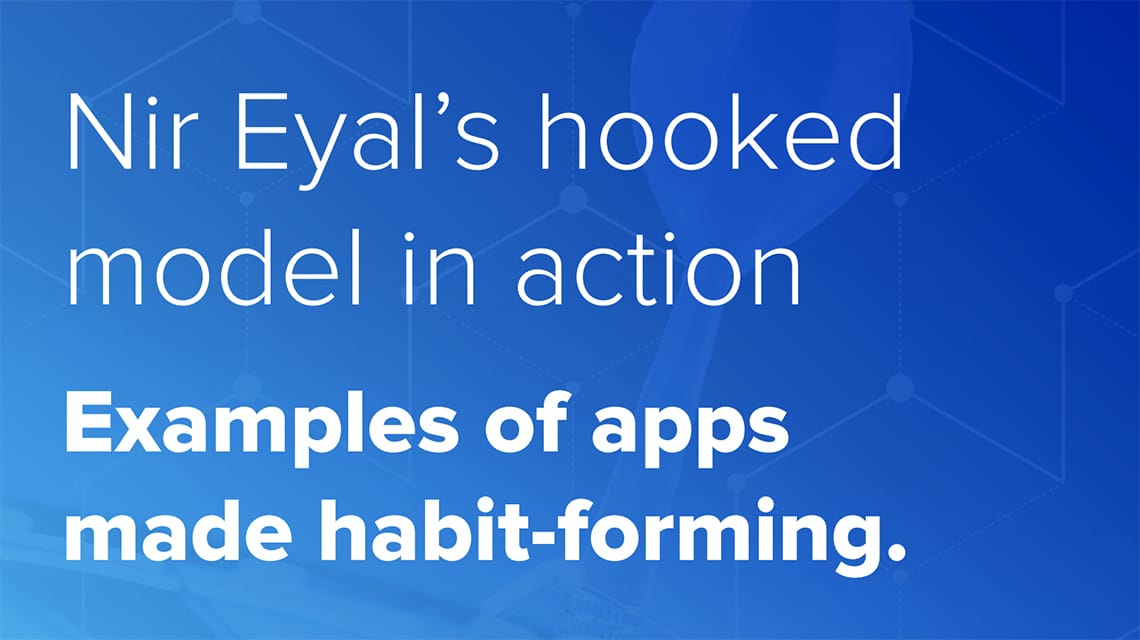 In today's world, mobile adoption is not enough– it is crucial to keep new users engaged with habit-forming regularity. Nir Eyal's 'Hooked Model' focuses on just that.
Eyal's 'Hooked Model' is a four-step process built on basic principles of behavioral psychology that can be used to build habit-forming apps. Through examples from apps like Whole Foods and Bank of America, this report covers:
Developing internal triggers to push habit-forming behavior
Offering little resistance to performing desired actions
Offering 'variable rewards' to move your app towards habit-forming
Driving users to 'invest in your app'
Download this free report for insights and inspiration to take useful apps to the next level by making them habit-forming!