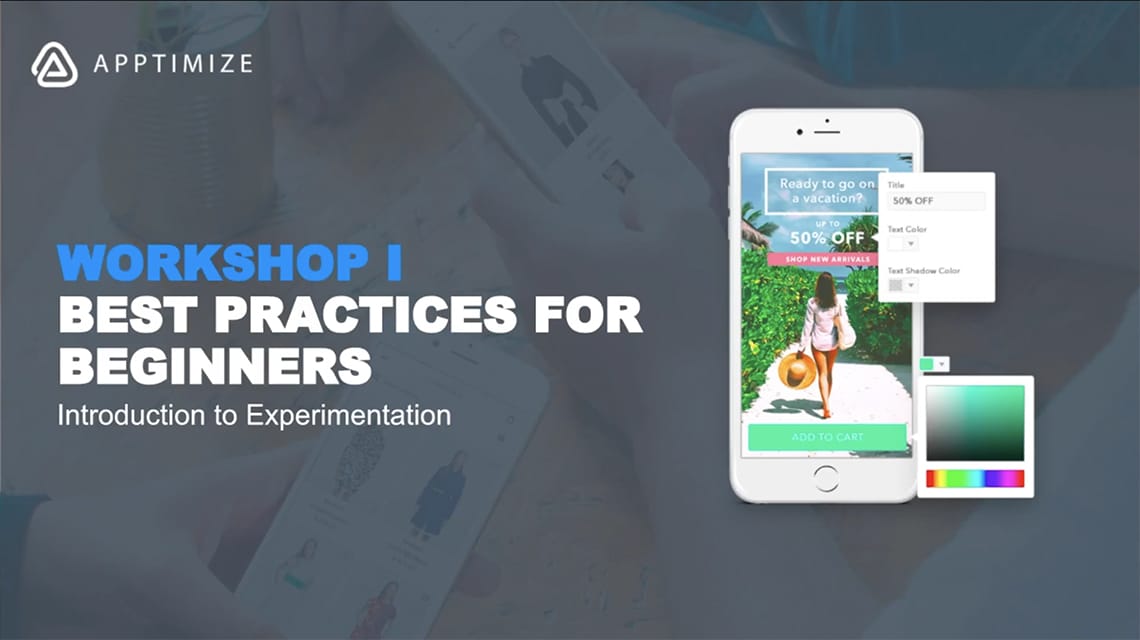 About This On-Demand Mobile Webinar
This workshop course will cover the importance of experimentation, your mobile tech stack,  mobile vs web testing and how experimentation can impact your customer journey and bottom line.
We will cover best practices using an easy 6 step process to jumpstart your testing program. Begin today to see immediate increase in conversion rates, retention, acquisition and monetization!
This Course Will Cover:
Where experimentation fits in your mobile tech stack
Web vs App
6-step testing cycle
What you should do before building your roadmap
How to choose and characterize key metrics to evaluate your experiments
Building your testing culture
The Speaker:

Kathryn Hjalmarson
Customer Success Manager
Kathryn has a passion for mobile growth and helping companies become more efficient through the use of enterprise technology. She supports mobile product teams in developing new processes and transforming their businesses to enable a culture of experimentation.