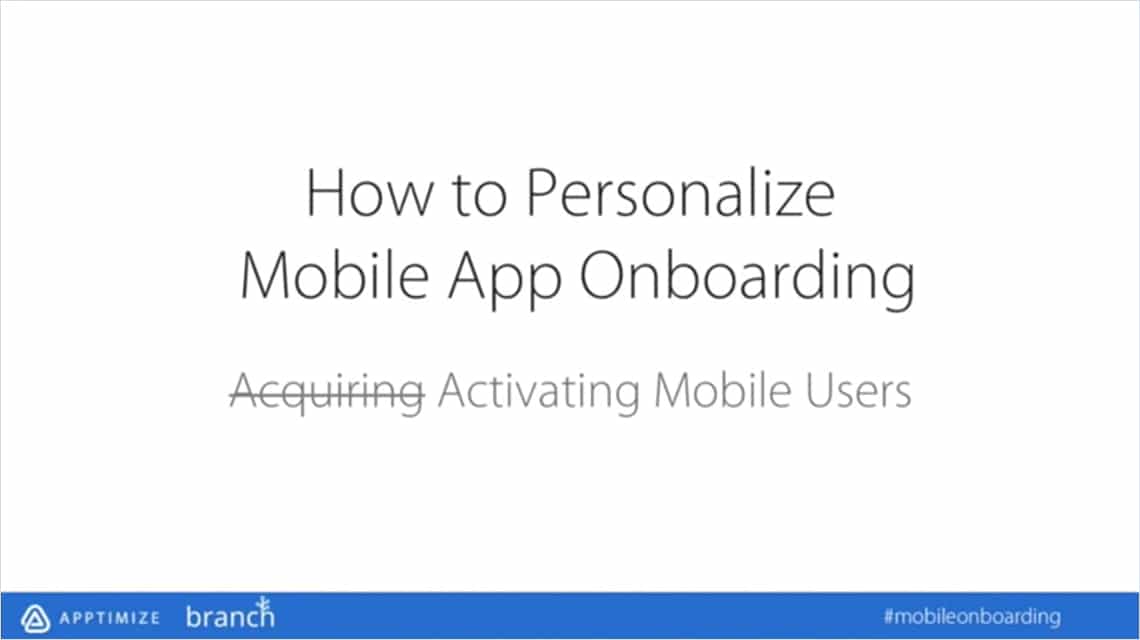 About This Mobile Strategy Webinar
With apps losing 77% of their users after just one day, making a great first impression is critical for mobile app success. Without a strong onboarding flow, those users your team has worked so hard to obtain are going to drop off and never return.
So what separates successful apps from the rest of the pack?
In this webinar, Apptimize, Branch Metrics, and Gametime explores personalizing app content and onboarding flows to ensure that users are getting as much value as possible during their first-time user experience.
What We Cover
How to activate and engage users through personalized onboarding
Pass data through a mobile install
Determine the optimal first-time user flow
How mobile first leaders like Gametime personalize their flows
The Moderator
Kendrick Wang
Product Marketing, Apptimize
Kendrick is on a mission to show the world that there's a better way to develop on mobile. He helps product teams build better, data-driven apps that engage and delight their users.