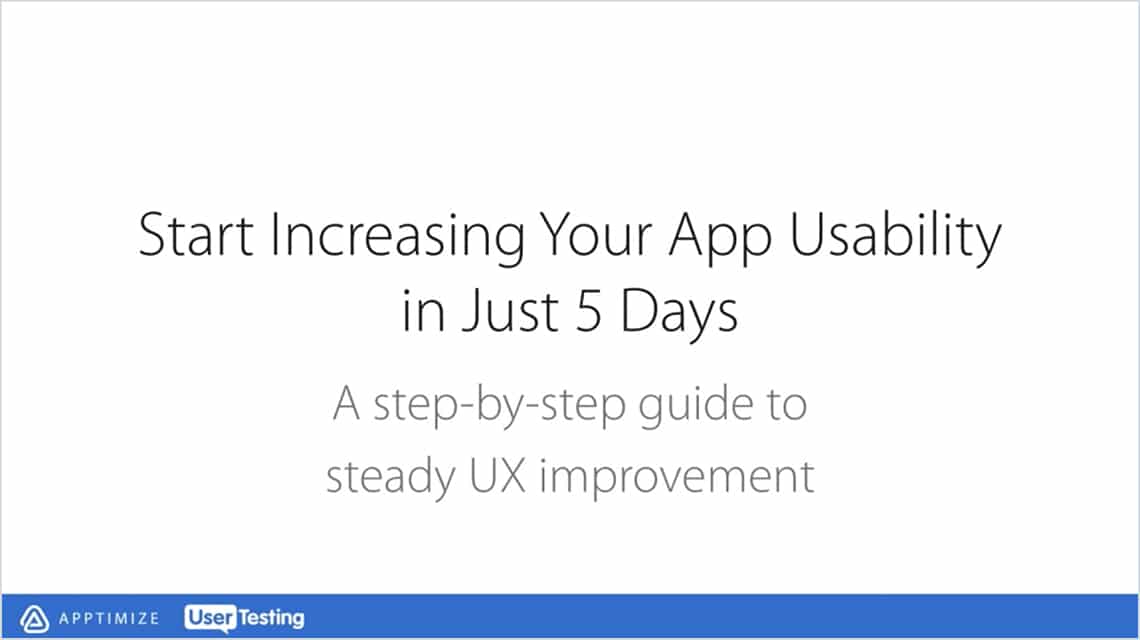 About This Mobile Strategy Webinar
Constant iteration and improvement are vital when
it comes to the mobile space. But where do we start
when improving your mobile app?
What We Cover
Quickly identify low hanging fruit in your app
Validate ideas before you start coding
Release a change that you're sure users will love
Get qualitative and quantitative data before you
deploy to all users
Do it all in 5 days
The Speakers

Michael Mace
VP of Mobile, UserTesting
A longtime veteran of Silicon Valley, Michael co-founded two software startups, worked as an executive at Apple and Palm, and consulted on strategy and product planning to many of the tech industry's leading firms. He's a well-known tech industry speaker, with appearances on CNN, BBC, CES, Bloomberg TV, and many industry conferences.

Kendrick Wang
Product Marketing, Apptimize
Kendrick is on a mission to show the world that there's a better way to develop on mobile. He helps product teams build better, data-driven apps that engage and delight their users.