What will you learn when you have the courage to challenge convention?
That's what Amanda Richardson set to find out at HotelTonight.
HotelTonight has been challenging travel conventions since its conception. Their motto is "to enable people to take advantage of the serendipity of life." Unlike typical reservation sites and services, they focus on same-day, mobile-only hotel bookings.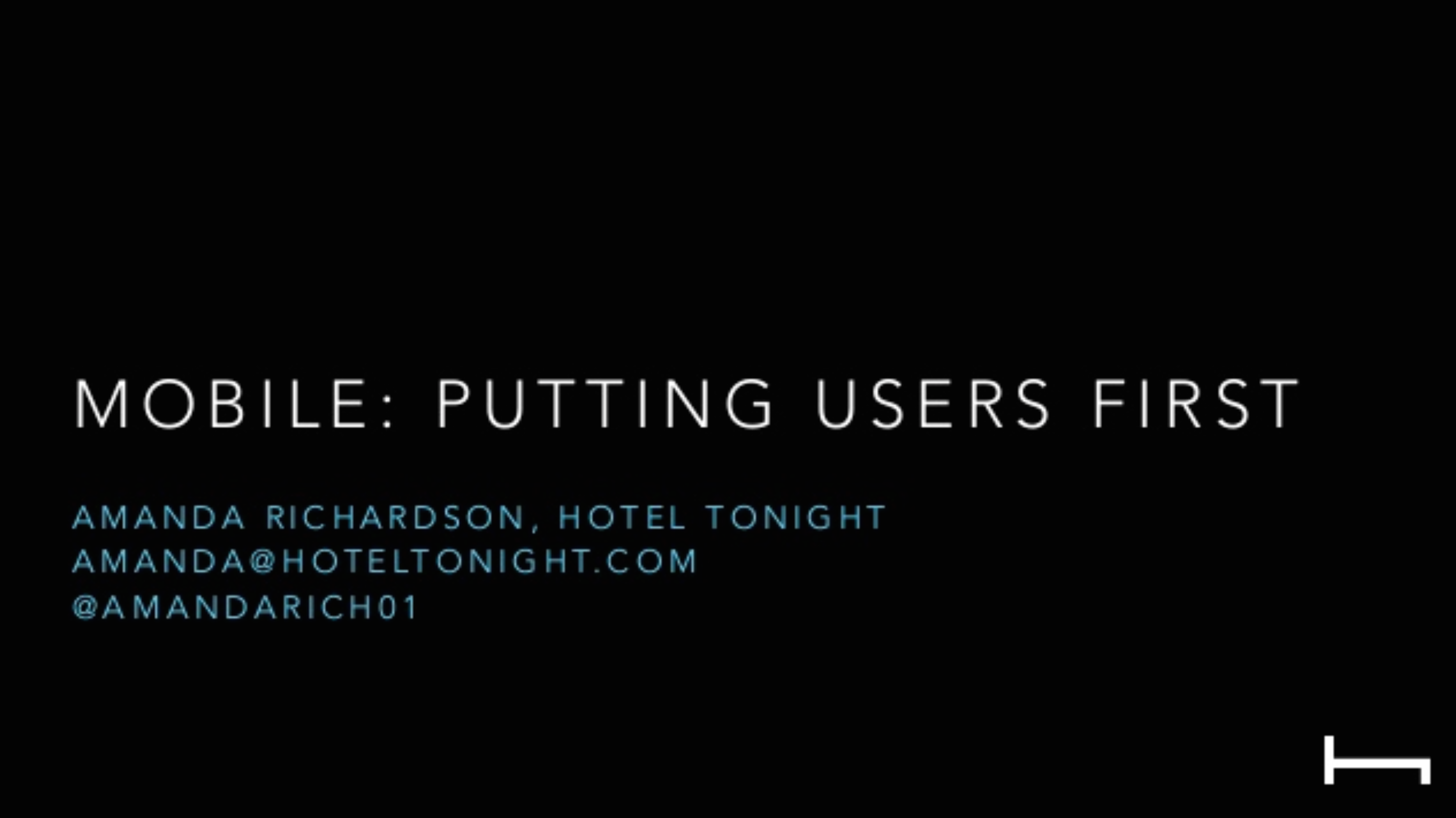 For the company, putting users first meant researching what consumers want, and tailoring their services to address those desires. They created a service that delivered on-demand hotel room booking, and on-demand guests for hotels. For Richardson, that meant questioning accepted best practices within the organization. She took those assumptions and checked how they stood up against real world tests.
Amanda used Apptimize to challenge conventions by creating and testing hypotheses, then providing the results data to clearly show what could be improved.
She tested one of the biggest competitive advantages of HotelTonight, a process that was already held in high esteem. Amanda demonstrated how it could be even more effective and increased conversion rates by 26%.
She also tested a practice ubiquitous to all off the top apps, and found that removing it led to a 15% increase in conversion.
Could these common best practices be hurting your conversions?
Click through the presentation that she gave at Mobile Innovation Summit in NYC(below) to find out what best practices she proved wrong, and whether any of these assumptions are lurking around in your app.
See how Apptimize can help you test your assumptions and get real data to prove it by clicking here.