Preview & Launch¶
Once you have completed the configuration of your experiment and have set the desired allocation and filters for your experiment, you should verify the behavior of your variants before launching the experiment.
Preview¶
There are two ways you can preview variants for native mobile experiments: Preview Variants and Preview Groups.
You can use Preview Variants to apply any variant to your device and check that your variants, filters and events are set up correctly. If everything looks good, you're ready to launch!
Preview Groups allow you to give Pilot Groups and Pilot Users early access to your variants that can be used for feedback or QA purposes before or during an experiment.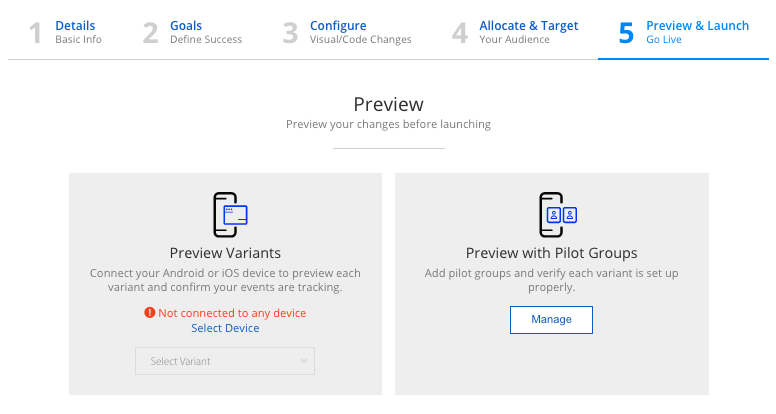 Launch¶
You can schedule the launch and/or end dates for your experiment or choose to launch it immediately. By default, the experiment is set to launch immediately and will need to be stopped manually. Simply click Launch Experiment and confirm the targeting criteria. Users should start seeing your experiment within 15 minutes.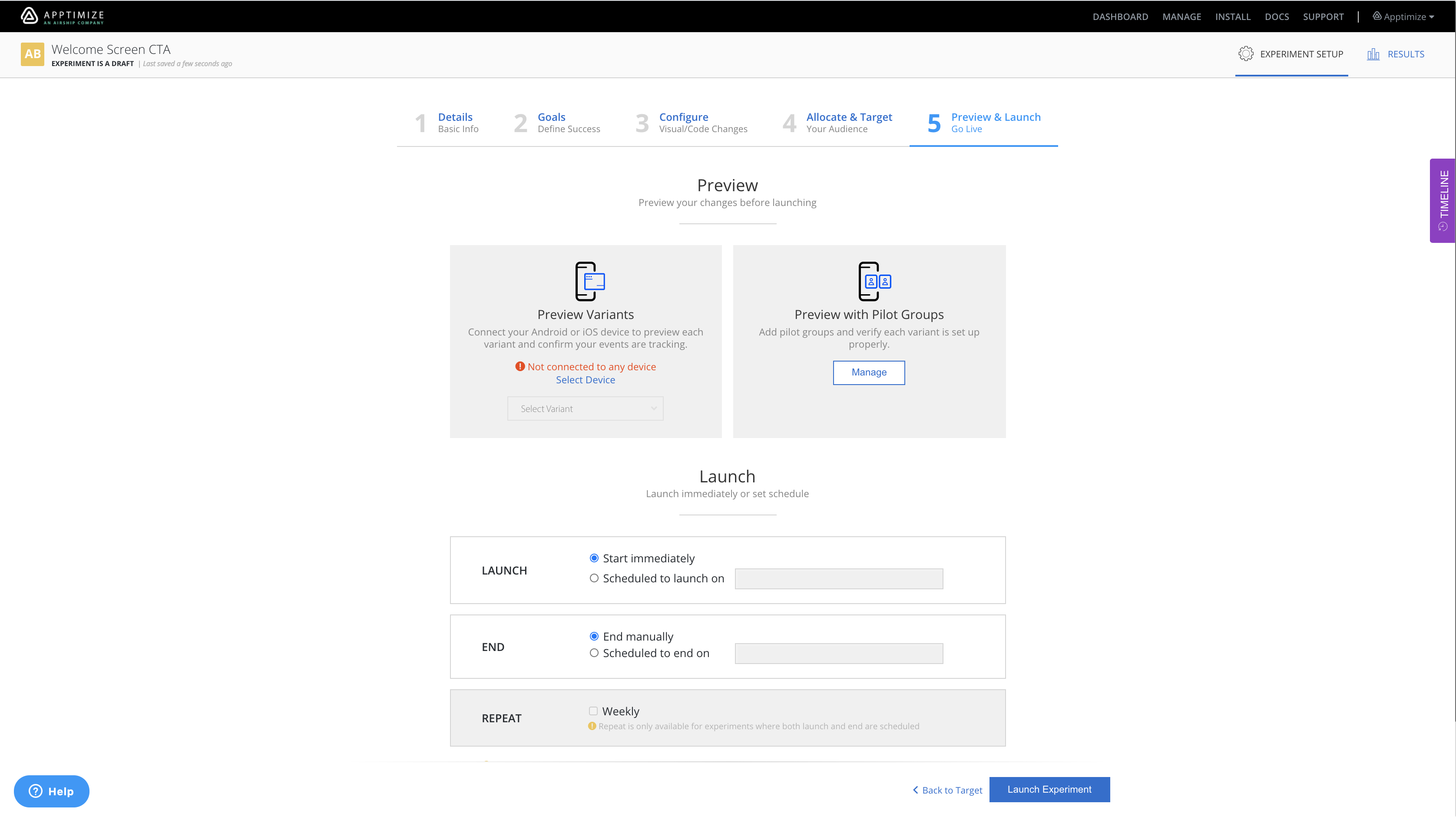 Scheduling the experiment
In the launch section, you can schedule the launch and/or end date & time for your experiment. To schedule a launch date for the feature, choose the 'Scheduled to launch on' option and set the desired launch date/time. Similarly, you can choose the 'Scheduled to end on' option and set an end date time. If both the launch and end dates are scheduled, and the schedule is < 7 days, you can choose to repeat the schedule weekly.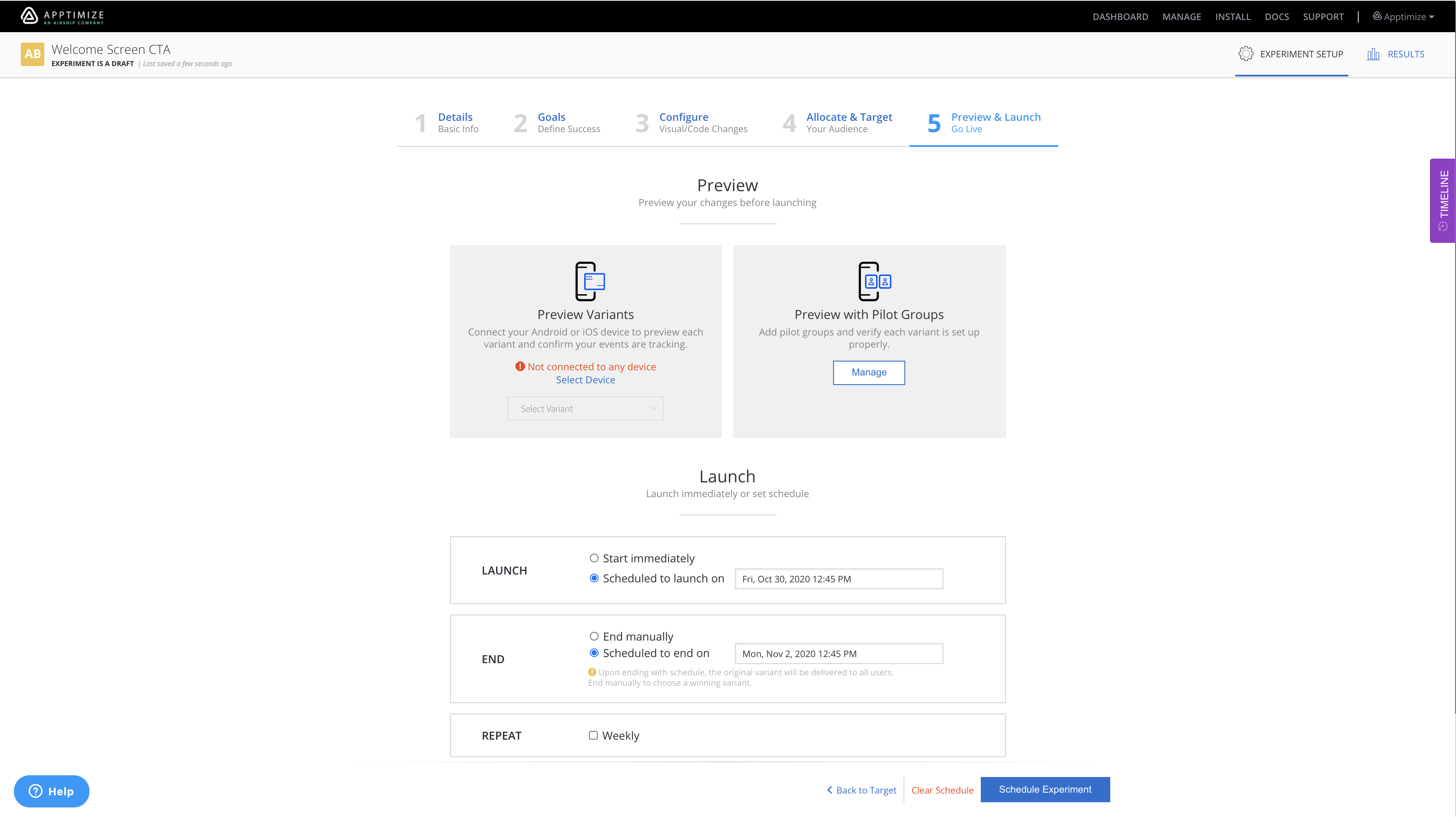 Note that when you set a schedule for an experiment, the schedule is set and executed based on your local time. It does not take end-user time-zone into consideration.
To clear a schedule, you can click "Clear Schedule" at the bottom of the screen. You will be asked to review and confirm your changes before the schedule is removed. The state of the experiment (draft, running, etc.) will remain unchanged when you clear the schedule.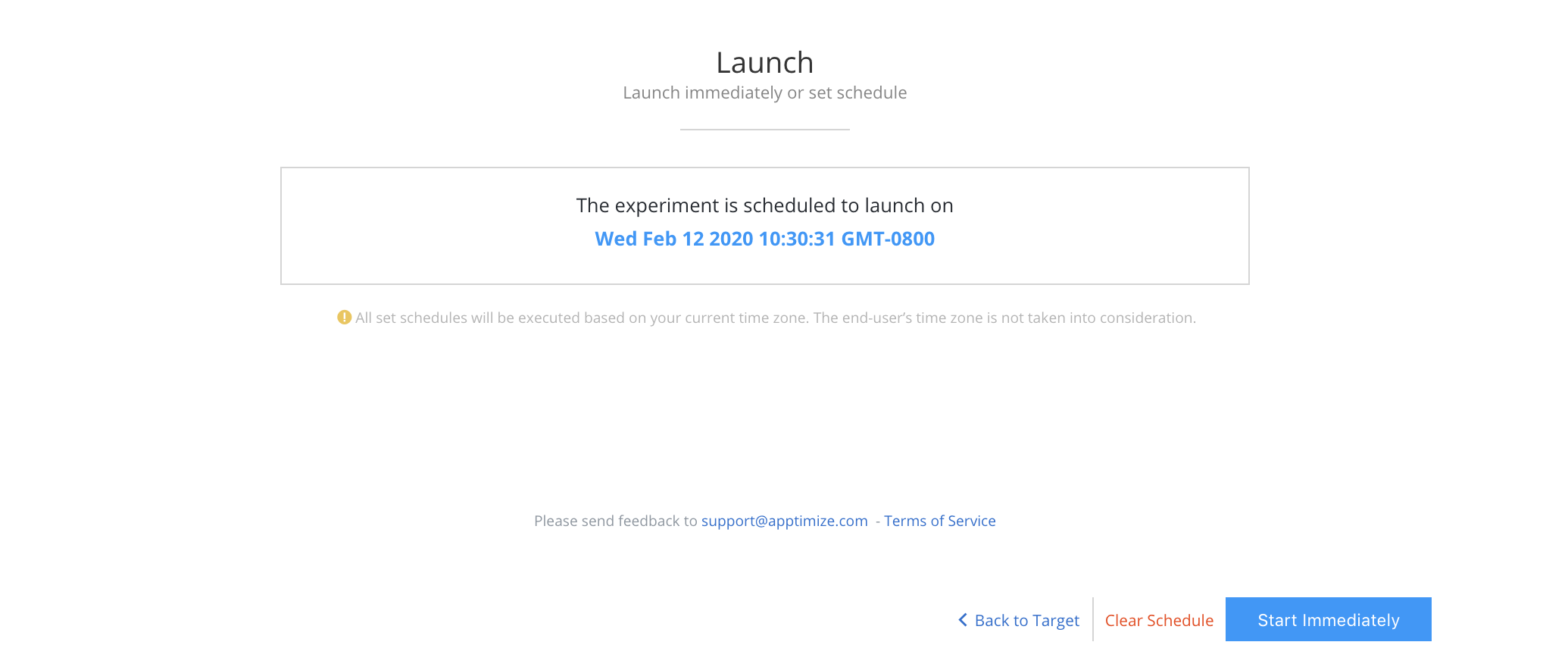 To stop the experiment, click "Stop Experiment" and users will stop seeing your feature within about 15 minutes, or the next time they are online.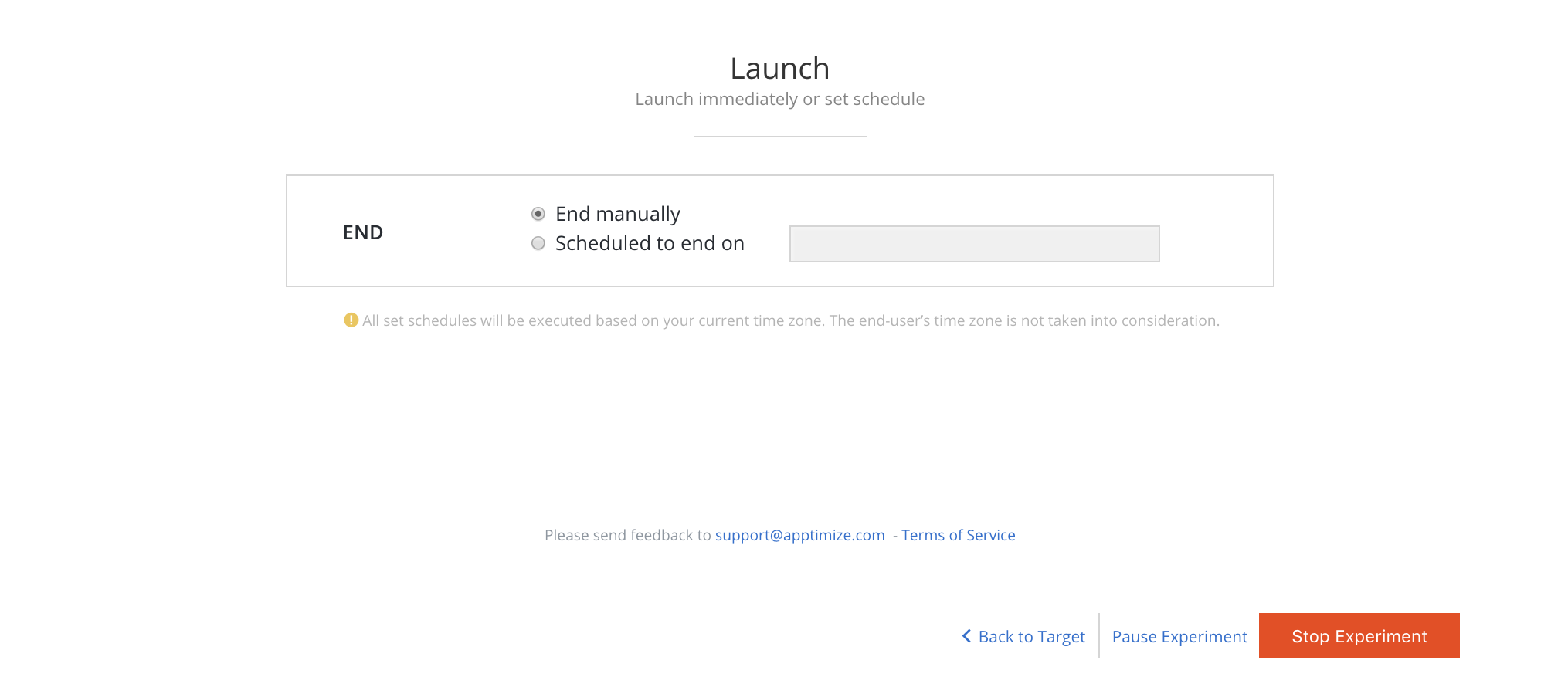 See our results page on viewing and interpreting results.